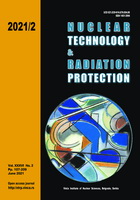 Vol. XXXVI, No. 2, Pp. 107-209
June 2021
UDC 621.039+614.876:504.06
ISSN 1451-3994


Pages: 116-127

Authors: Hong Xu and Baorui Zhang

Abstract


To enhance the defense in depth for nuclear safety after the Fukushima nuclear accident, the U.S. Nuclear Energy Institute put forward the concept of diverse and flexible coping strategies and the corresponding FLEX support guidelines for the special scenarios of extended loss of alternating current power and loss of ultimate heat sink caused by beyond-design-basis external event. Subsequently, the idea of the FLEX strategy was broadly accepted and spread widely. The introduction of the concept of FLEX strategy into the defense in depth was the biggest improvement for nuclear safety in the recent decade. This paper has reviewed the concept of traditional defense in depth and its weakness that led to the Fukushima nuclear accident, which led to the development motivation for the FLEX strategy. The research progress of the FLEX strategy in different countries in the past ten years has been reviewed. Based on the literature, and the aforementioned review, some recommendations for future work have been presented.
Key words: diverse and flexible coping strategy, defense in depth, loss of ultimate heat sink, beyond-design-basis external event, extended loss of alternating current power, Fukushima nuclear accident
FULL PAPER IN PDF FORMAT (1,19 MB)