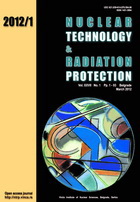 Vol. XXVII, No. 1, Pp. 01-93
March 2012
UDC 621.039+614.876:504.06
ISSN 1451-3994


Pages: 64-69

Authors: Darko V. Plećaš, Monika M. Živković, Svetlana M. Pejović

Abstract

A non-invasive ultrasonographic assessment of systolic ejection peak in the middle cerebral artery is very efficient in detection of anomalies in alloimmunized pregnancies and is a diagnostic method of choice prior to cordocentesis. This is applied in combination with detection of titre of Rh(D) antibodies. In our study, two groups of patients were tested and results were compared. The first sample included 52 newborns in the period 1998-2007 (initial period of intrauteral intravascular transfusion, while the second one included 16 newborns from the period 1998-2008 (second period, when better prenatal control was achieved). Levels of titter of antibodies in salty environment, in both the control and the analyzed group, indicated moderate sensitization in a small group of patients. However, in albumin and in particular Coombs environment, the level of sensitization was significant in all patients (p>0.05; DF = 67). Our investigation suggests that with ultrasound as a method of choice and with prenatal screening it is possible to achieve better diagnosis and prognosis in the case of Rh(D) conditions of alloimmunized pregnancies.
Key words: ultrasonography, medical imaging, alloimmunization, fetal disorders
FULL PAPER IN PDF FORMAT (7,76 KB)