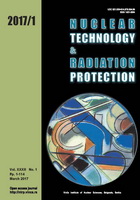 Vol. XXXII, No. 1, Pp. 1-114
March 2017
UDC 621.039+614.876:504.06
ISSN 1451-3994


Pages: 91-98

Authors : Monika M. Živković, Milesa Ž. Srećković, Tomislav M. Stojić, and Bojana M. Bokić

Abstract


Contemporary medicine (biomedicine) cannot be imagined without diagnostics and therapeutic methods based on nuclear, laser, acoustical and other processes. The application of these methods is linked to common computer support, signal processing, measuring monitoring techniques, high degree of automatization, and image analyses. The paper analysed contemporary technical issues related to neonatology, ophthalmology, based on the influence of nuclear radiation and laser beams. Some statistical processing and presentations of results obtained in the IGA KCS Hospital, Belgrade, Serbia, in curing vision of prenatal type newborns with a different degree of pathological state of retinopathy of prematurity are presented. The general conclusion is that, in spite of the good results, a multidisciplinary approach is needed for a deeper understanding of the role of lasers and laser techniques in medicine as well as possible couplings. Potential new applications of lasers important for the fields of neonatology and ophthalmology were also considered.
Key words: retinopathy of prematurity, neonatology, laser, nuclear radiation, damage,
dosimetry
FULL PAPER IN PDF FORMAT (662 KB)