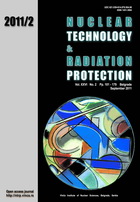 Vol. XXVI, No. 3, Pp. 181-274
December 2011
UDC 621.039+614.876:504.06 ISSN 1451-3994



Pages: 214-217

Authors: Branislav D. Vulević, Predrag V. Osmokrović, Dragan Kovačević

Abstract

This paper is a summary of broadband measurement values of radiofrequency radiation around GSM base stations in the vicinity of residential areas in Belgrade and 12 other cities in Serbia. It will be useful for determining non-ionizing radiation exposure levels of the general public in the future. The purpose of this paper is also an appropriate representation of basic information on the evaluation of measurement uncertainty.
Key words: non-ionizing radiation, electromagnetic field, radiofrequency radiation, GSM base station, measurement, measurement uncertainty
FULL PAPER IN PDF FORMAT ( 246 KB)